The Mental Block Keeping You From Leveling Up and How to Bust Through It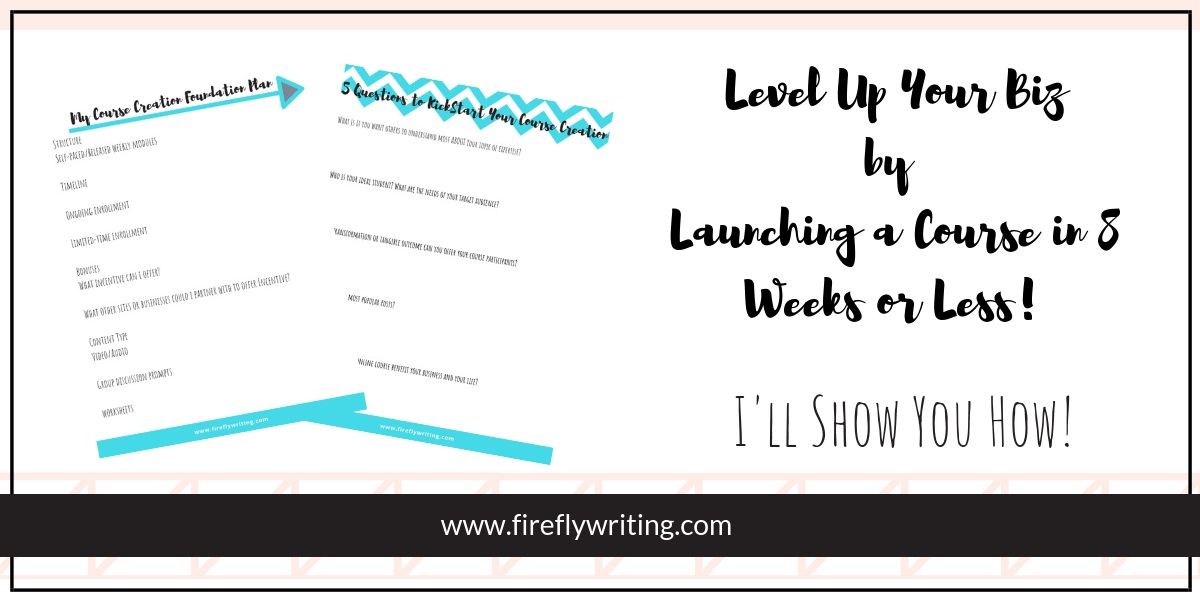 Download your FREE Kick Start Kit
I had coffee with a friend the other day who has a very successful parent coaching business.
She's booked out her services, meeting with ten clients a week. She'd really love to level up, take some of the one-on-one sessions off her workload and create some passive income by offering a course.
She's been sitting in the someday rut for quite some time.
So why hasn't she done it yet? What's holding her back?
If you recognize her symptoms of self-sabotage it's likely you are similarly afflicted by a common condition among female entrepreneurs.
It's Imposter Syndrome
If you don't know if you've been affected by this mental antagonist, here's how to know for sure.
It's this voice in your head that you think is your own saying things like,
"Who do you think you are to teach these things?"
"You're no teacher. What do you know?"
"You don't know what you're doing."
Sound familiar?
But did you notice what I said, "voice in your head you think is your own."
That voice is actually fear disguising itself as logic. Your brain wants to protect you.
Once you call that voice out for what it really is, you can acknowledge the fear, thank it for trying to keep you safe and tell it firmly to take a backseat.
You've got this.
When you're really ready to break free from the Imposter Syndrome shackles, try these 4 easy activities to keep you motivated and moving forward.
Define Your Unique Fingerprint
Sure, the online course field is vast and has many players. But you DO have a role to play. Pinpoint the qualities and characteristics that are uniquely YOU that will set your course apart.
Focus On the Feelings
In addition to the practical benefits, think about the emotional benefit offering a course will bring. How will you feel when people enroll or send a raving testimonial? Thankful? Empowered? Proud? Try to bring these feelings up within your body and hold onto them.
Imagine the Benefits

Get yourself out of the spiral of "shoulds" by imagining the specific benefits offering a course will bring your business and your life. Maybe it's financial freedom. Maybe it's more time with your kids. It could be you're really motivated by reaching a bigger audience. Whatever the big-time PRO's are, write them down and put them where you can see them.
Meditate On the Future Vision
Include holding some space for your future vision of your business into your routines. Think about the impact and outcomes of offering a course as you do your planning and projections
Still feeling stuck? Let's hop on a FREE breakthrough call to get you some clarity around how to get your voice heard in the online course space.